supporting youngsville, nc
 In 1937 the NC ABC Commission, established by the Governor, submitted an ABC bill to the General Assembly and it passed with some modifications. The bill allowed for the establishment of a local ABC store, governed by an ABC Board, in each county voting in favor of liquor sales. Some counties are dry with local municipalities voting to establish an ABC store. County or municipal ABC Boards are local independent political subdivisions of the State. They operate as local government entities establishing their own policies and procedures within the guidelines of ABC laws and State ABC Commission rules.
The ABC Commission felt if the 1937 legislature adopted a control system, the counties voting to establish stores would be able to control and regulate the sale of alcoholic beverages better. The ABC Commission felt the system emphasized the welfare of society rather than revenue or profits.
Youngsville ABC Board was created on June 15, 1971 by a vote of the citizens of the Town, with 104 approving, and 80 against. This was done during a Special Meeting of the Board of Commissioners, held at Town Hall, with the purpose of initiating procedure of establishing a Youngsville Alcoholic Beverage Control Board who would open a store for the community.
Profits from the Youngsville Board of Alcoholic Control are appropriated for alcohol and substance abuse education, rehabilitation, and research, law enforcement, Youngsville Municipal Government, and working capital for growth projects.
The Board was expanded from 3 members to 5 members in 2019, and currently operates 1 Store, with a new location coming in 2024.
Supporting and giving back to the Youngsville community is of utmost importance to our team. Over the years we have committed to not only financially giving back, we also provide education resources. Learn more about how we impact the community that we all live, work and play in.
events
Youngsville ABC Board supports several annual events located throughout the Town of Youngsville, and surrounding Franklin County communities. Most of the events support Youngsville Residents, Local Small Business Owners, and our Town Municipal government. Check out our Gallery to see some of the events we have supported recently!!
grants
Youngsville ABC currently distributes 7% of its net profits for the purpose of the research, education, and prevention of underage drinking. Currently, 100% of this goes directly to the Town of Youngsville's General Fund to be available for such purpose as declared by NC G.S. 18B-805(c)(2).
sponsorships
We have been happy to support several local organizations' events and programs. Including Youngsville EMS, Youngsville Downtown Merchants, Franklin County Chamber of Commerce and the Youngsville Masonic Lodge to name a few!
education
Education is critical for success. Our team works to promote the various educational programs provided by the ABC Commission of North Carolina.
Adopted Budget FY 2023-2024
The Youngsville ABC Board is proud to present the adopted budget for the Fiscal Year 2023-2024 which begins on July 1, 2023 and ends on June 30, 2024.
Contact Us
Please complete the form to the right and one of our team members will reach out to you in a timely manner. If you require immediate assistance please give us a call.
Contact Us
Please complete the form to the right and one of our team members will reach out to you in a timely manner. If you require immediate assistance please give us a call.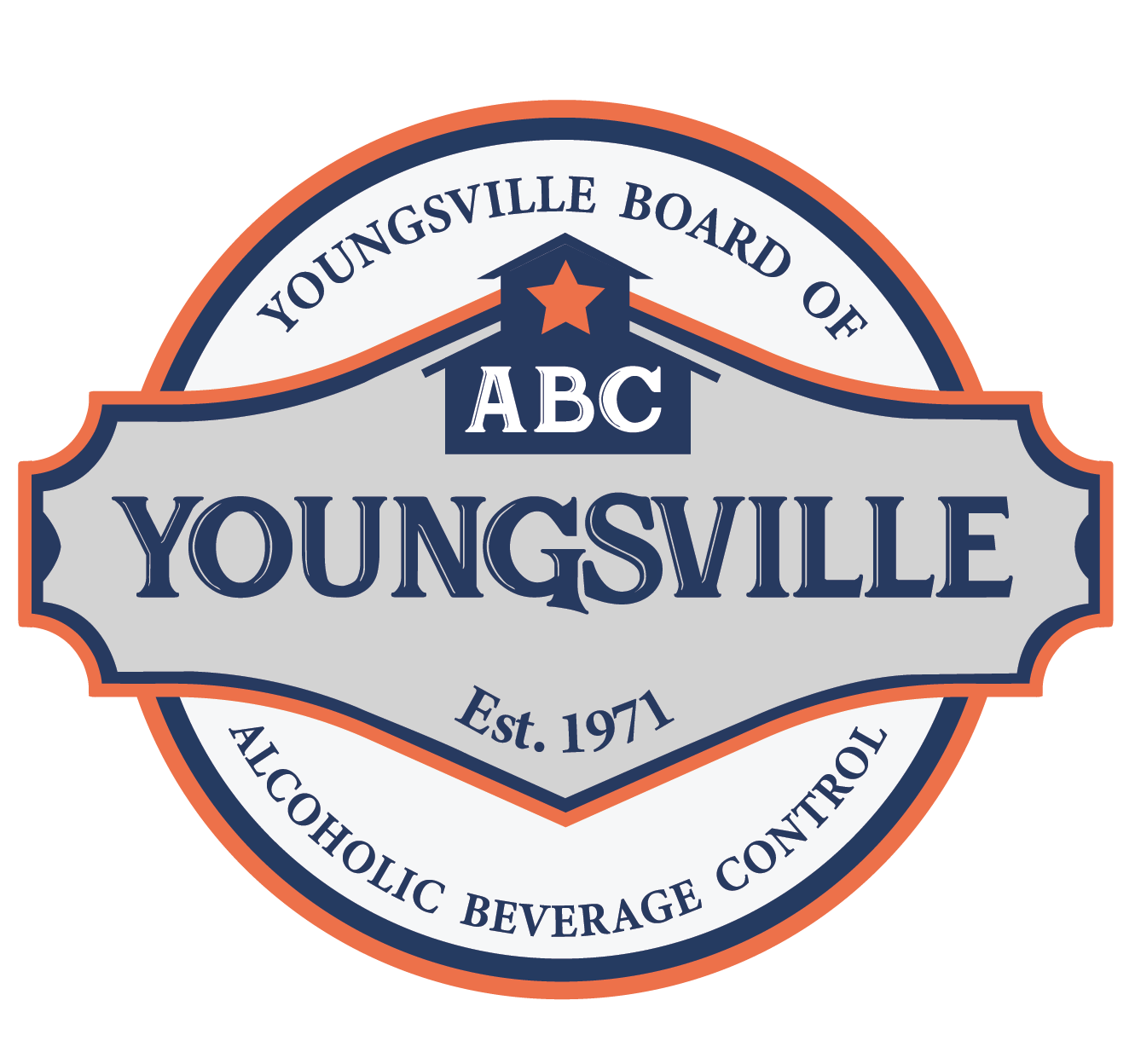 Visit Us
1170 US-1 HWY
Suite 150
Youngsville, NC 27596
Open Hours
Mon - Sat : 9am - 9pm
Sun: CLOSED